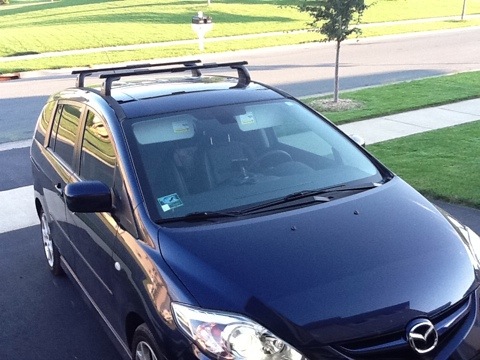 Mazda 5 is a great vehicle that can hold 6 adults and still runs 25 miles per gallon. However, after 6 adults in the car, there is no space for any other luggage.
I've decided to install roof rack so that I could put a cargo box on top of the car to increase storage space.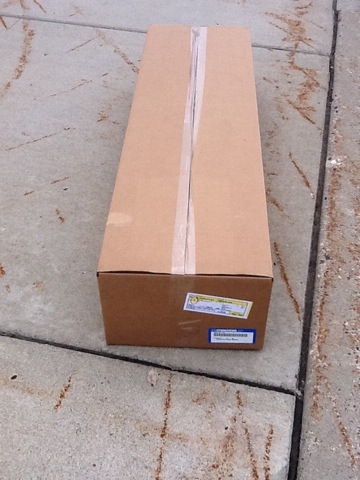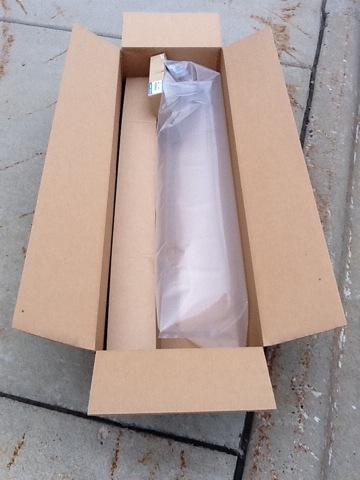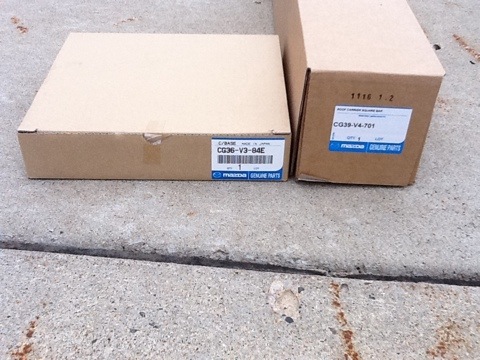 The outer box contained two boxes. One with the roof rack components, and the other one with instructions and roof rack spoiler (will explain this later).
It took about 1 hour to install, but the result was very pleasing.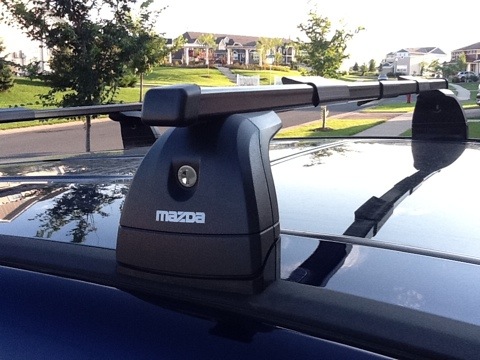 Each base has a key hole to secure the roof rack to the car. I guess this is implemented to prevent thief from detaching the roof rack and steal the whatever it holds.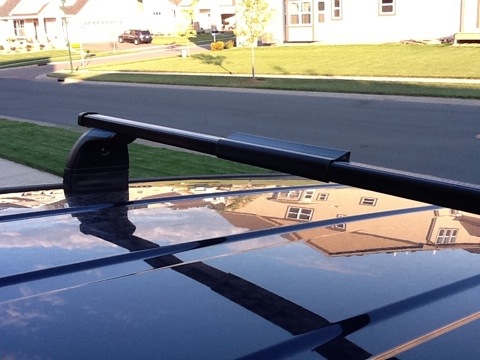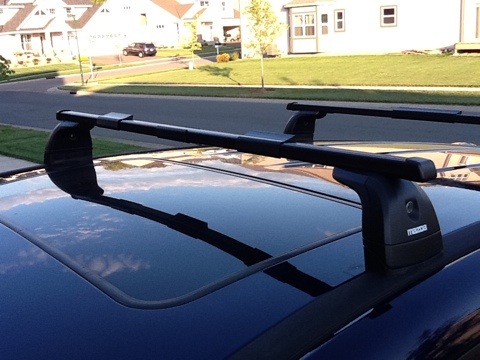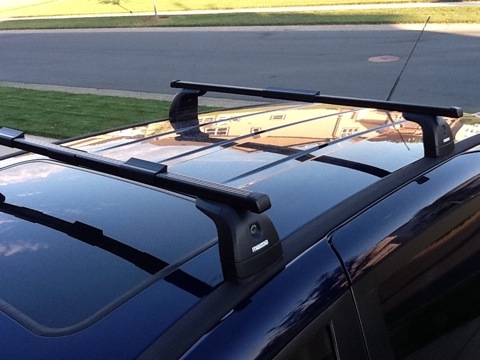 Both front and back bars have detachable spoiler to reduce the wind noise when driving in high speed. The result was great. My initial test driving with speed of 65mph did not cause significant wind noise. If I did not install the roof rack myself I would not even notice the presence of the roof rack.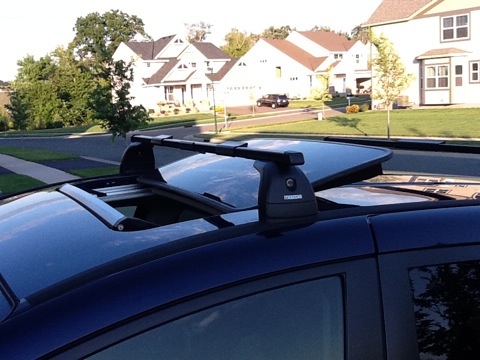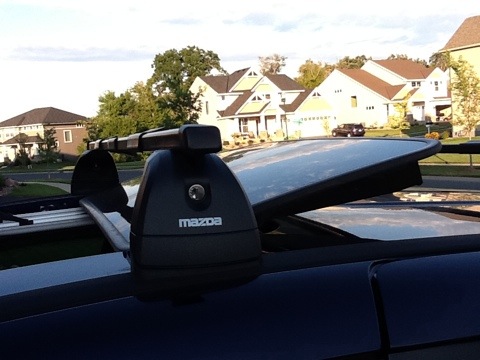 The roof rack had enough clearance for the moon roof to slide up. This is something you should consider when installing non OEM roof rack on Mazda 5.
Conclusion
With low noise and great look, it would get 5 papayas.  However, the retail price of $450 makes this a tough choice.  If you shop around, you can get this for easily under $350 which makes it a fair value.  Because of the pricing, Mazda 5 OEM roof rack gest 4.5 Papayas.
Tags: Car