It is a pretty big table!!
It came with several small figures.  Bottoms are made out of magnets so they stick together, or stick to vehicles that came with the train table.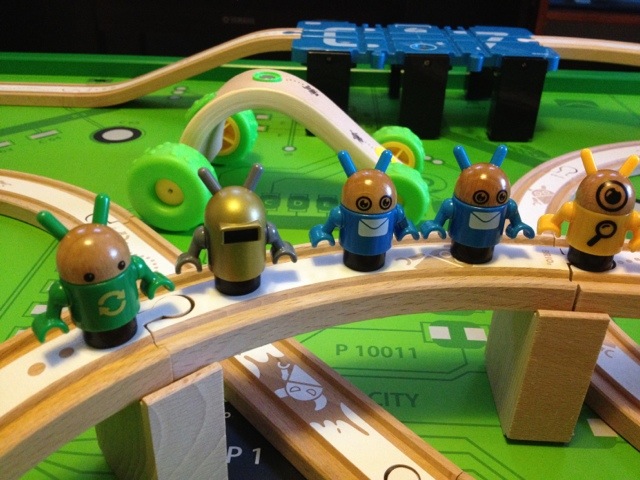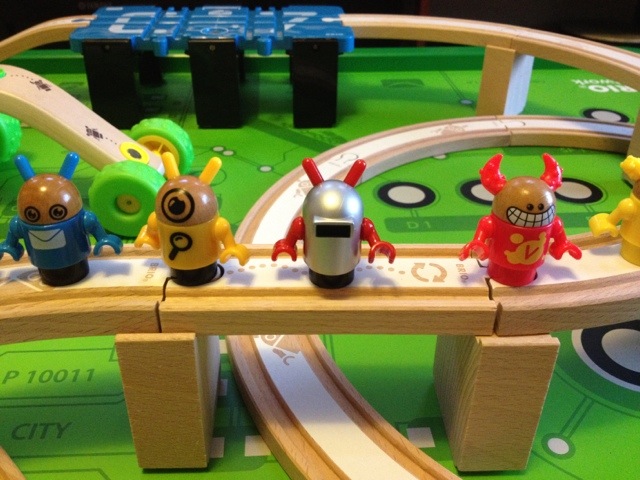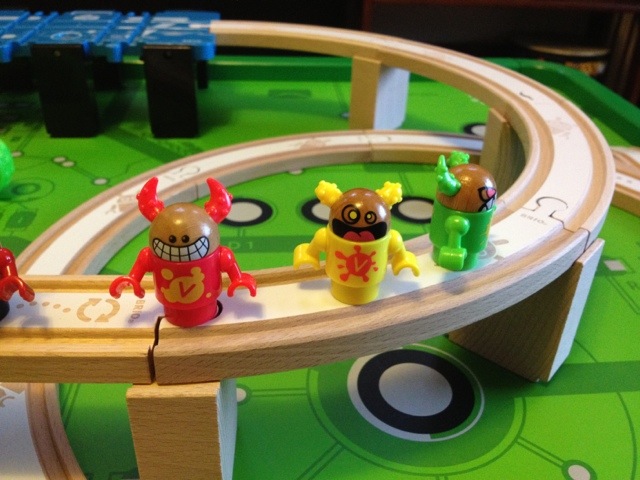 These are the trains that came with the table.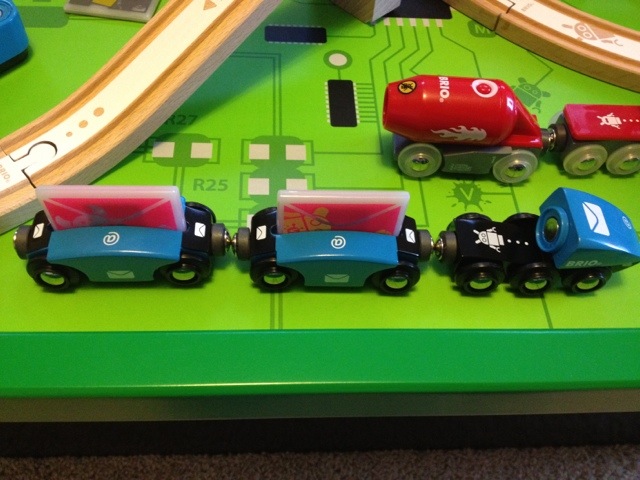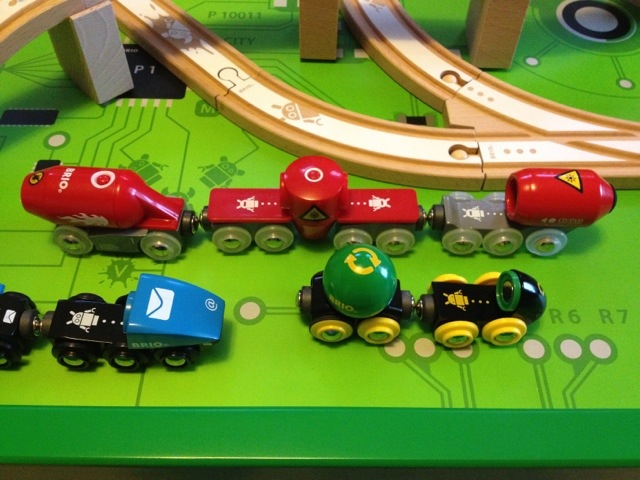 You can attach the figure onto the train this way.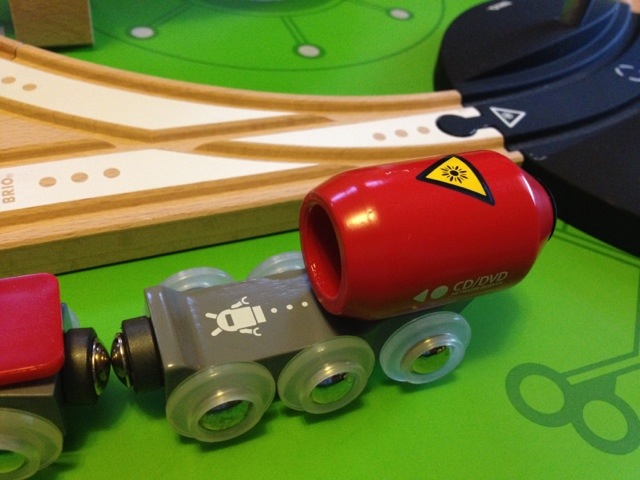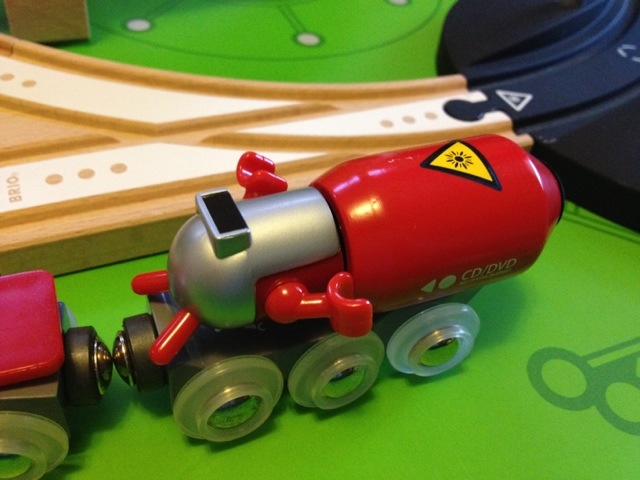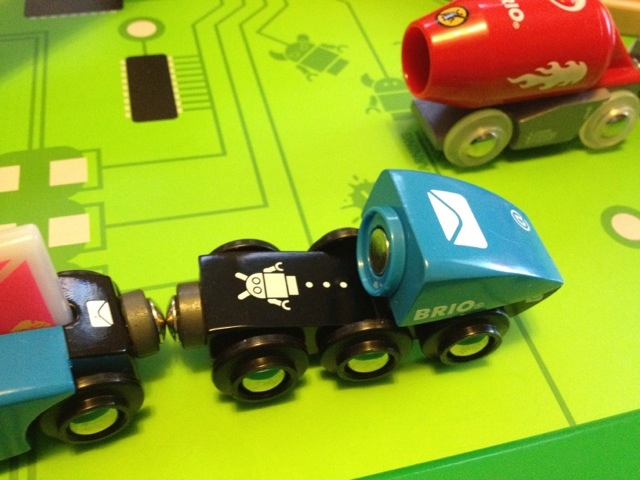 This train's green ball rotates as you move the train along the track.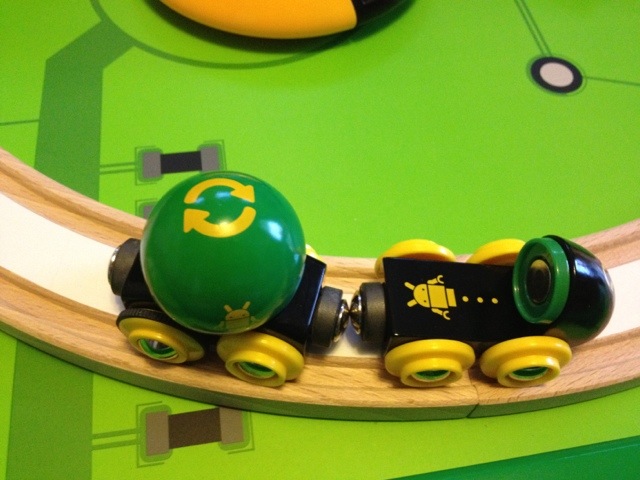 When you press this button, it makes jet engine sound.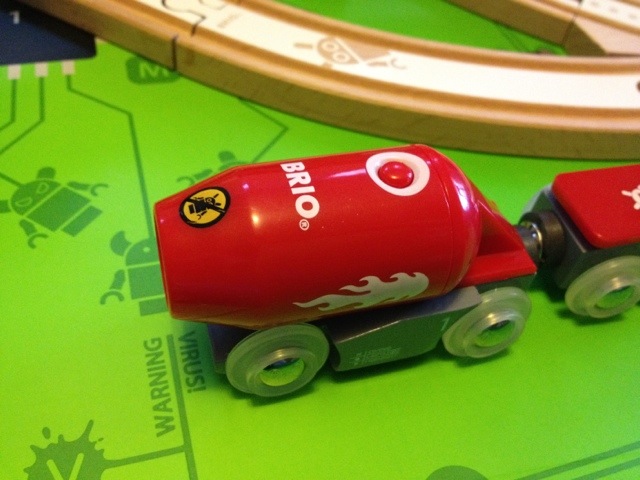 When you press the button, it flashes on the bottom of the train.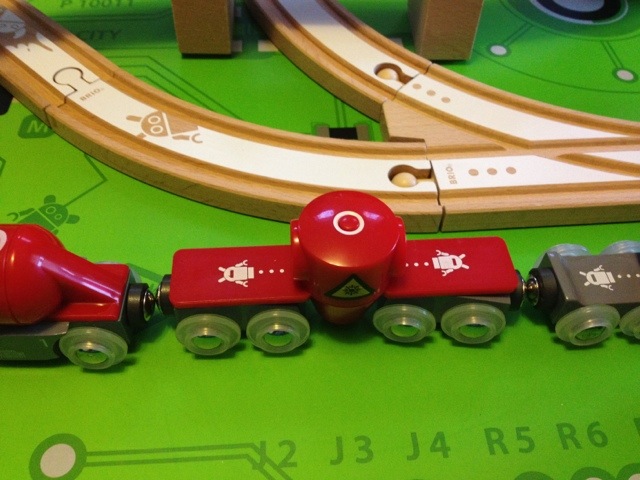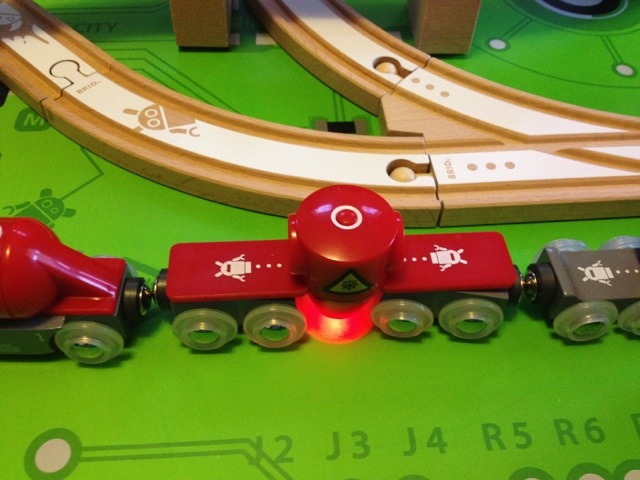 This is what they call a Search Pod.  It has a small button that works as a flash light.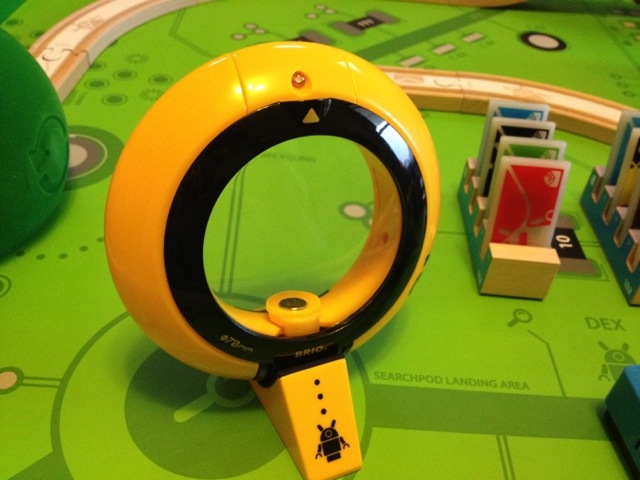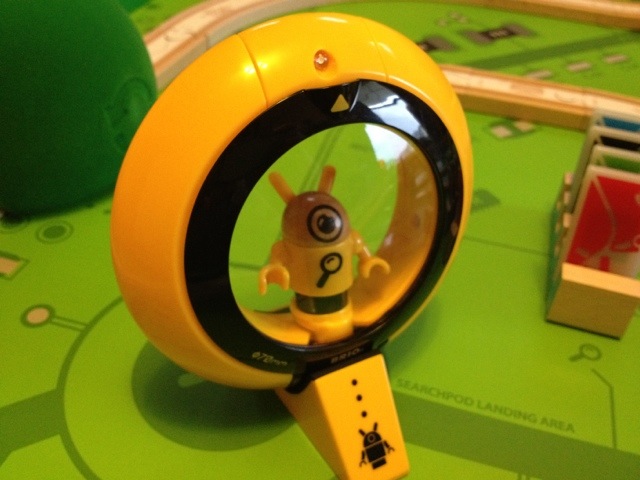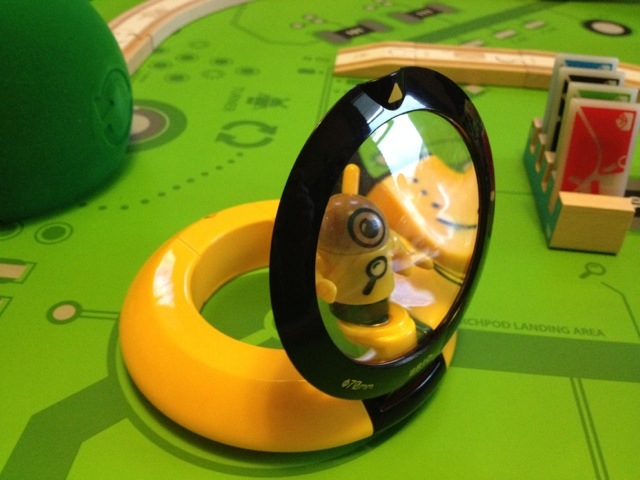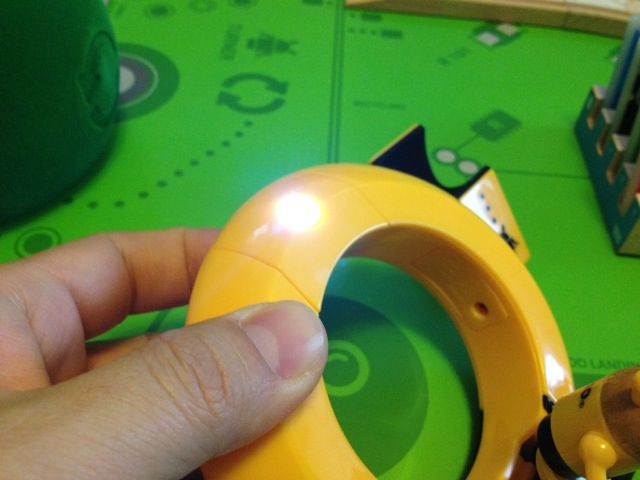 This is the mail reading unit.  It came with about 12 letters (don't know the exact number) that makes different sound when you place it on the reading device.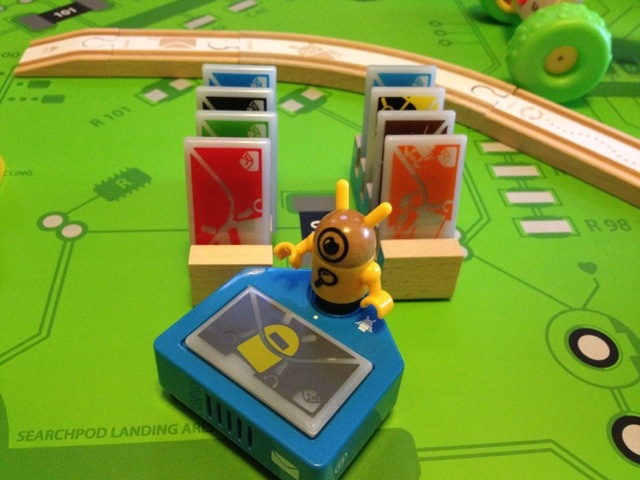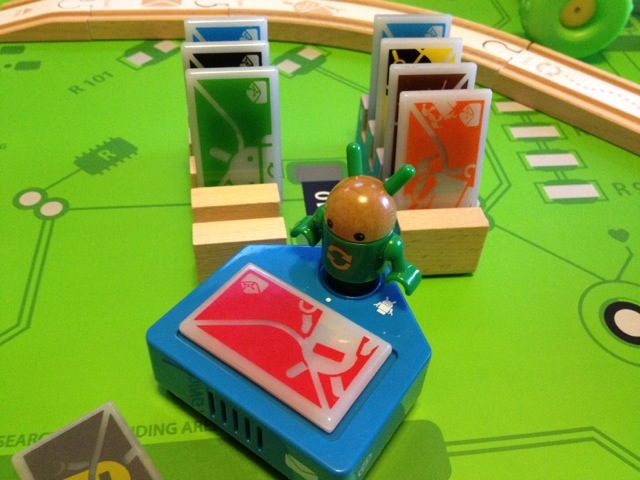 This unit flashes when trains go underneath or a figure enters the small area.
This is another mail reading unit that reads the letter.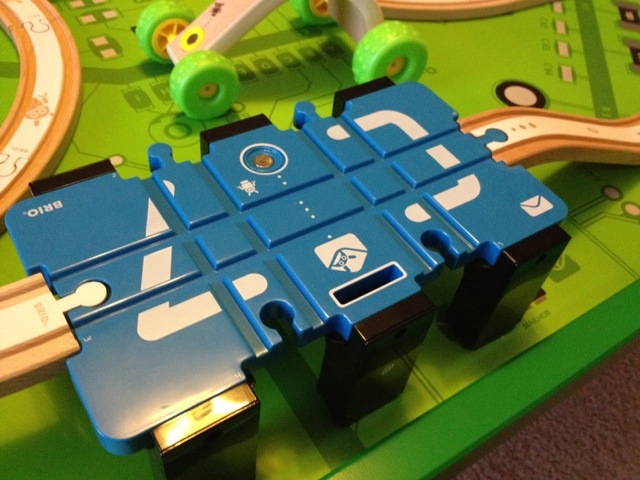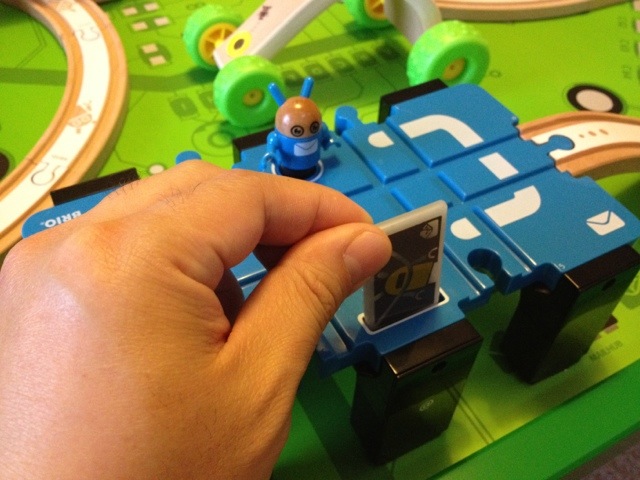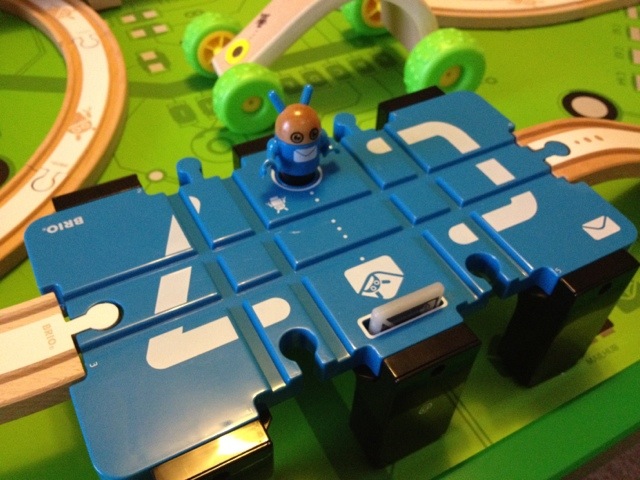 I don't know what it suppose to be.  According to the official video from Brio, this supposed to be a vehicle used by virus to bring chaos to a computer..??  You can attach bunch of little figures on this vehicle.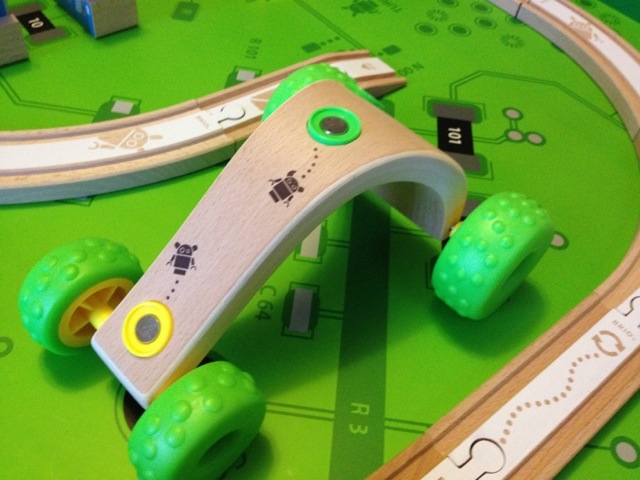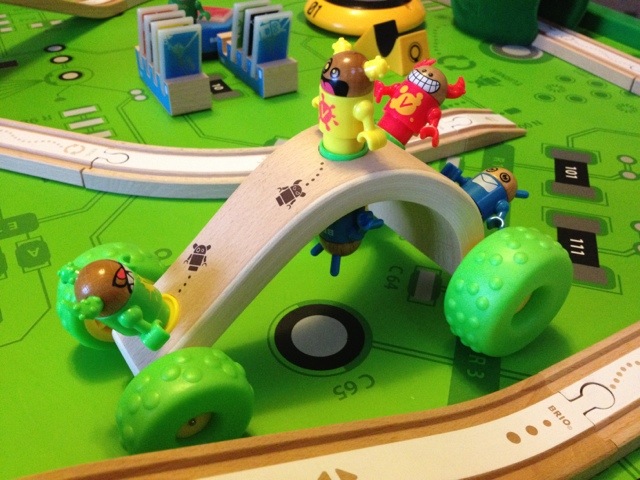 This unit makes noise when you press the figure on the top, or run a train through the tunnel.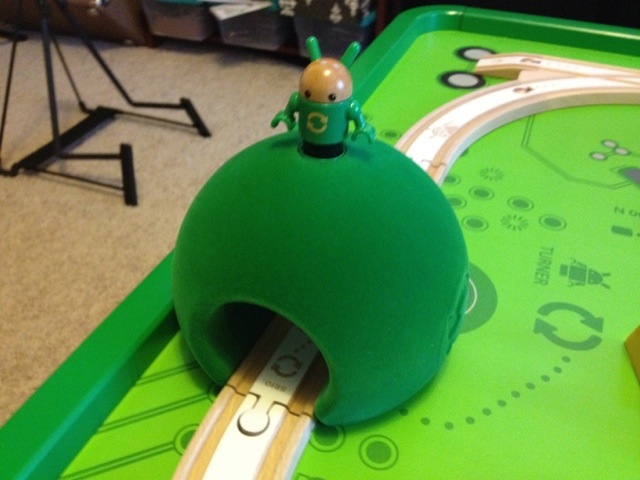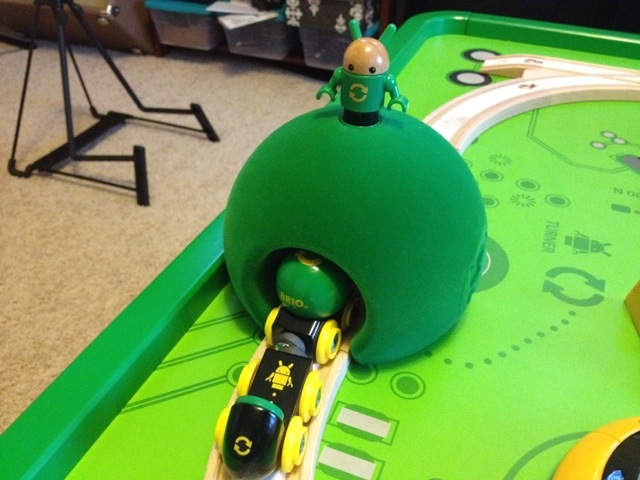 Check out my Youtube video review.